Nintendo DSi In White £49.99 Delivered @ Amazon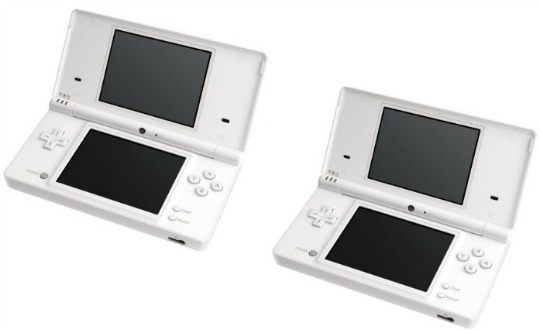 The kids drive me nuts religiously during certain times; in-service days, school holidays, car trips, when I try to sit down with a friend to chat. The solution? A Nintendo DSi! Trust me on this, it works. You can grab a Nintendo DSi for just £49.99 delivered from Amazon. This is the best price I have seen one for and if I am honest it's the going rate for one on the local selling sites. Worth every penny for those times where you would like the kids not to be distracting you.
What does the Nintendo DSi do? It's a handheld gaming console for children as well as adults. You can get games on it like Sudoku and Brain-training to keep your cells ticking over. The DS is the suped-up version of the original DS lite.
The touch-sensitive screen is larger. To increase interactivity.
Two cameras (a digicam and a webcam). Editing of photos can be done on the DSi too.
Built-in DSi web browser for internet browsing (includes DSi online store).
Download games without having to buy hard copies.
SD Memory Card.
12% slimmer than the DS Lite, making it more portable and lightweight.
Bigger, brighter, sharper screens making the gaming experience top notch.
Improved speakers and audio capabilities including music playback.
Grab one for yourself or grab one for the kids to play with, now that it's selling at the cheapest it ever has at Amazon.