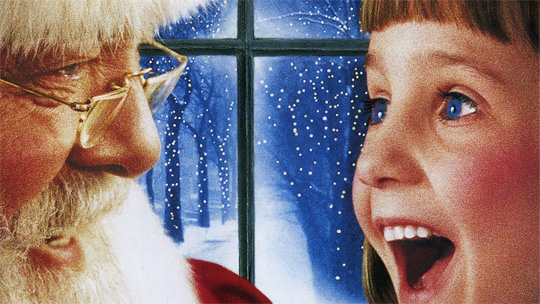 Do you have any pre-Christmas traditions? Christmas stories that are read each year? Or Christmas movies, only watched in December, that really make it feel as though Christmas has arrived?
I do. Elf is one of them - I can't help it, Will Farrell is just so daft and looks utterly ridiculous in those green tights and elf hat! My other must-watch Christmas movie is Miracle on 34th Street - it's the most wonderful feel-good film and there are 'rules' that must be adhered to when it's watched.
Depending on the time of day, what still needs to be done, and what sort of mood I'm in, will determine whether it's watched with a mug of creamy hot chocolate, or a large glass of sherry (Croft only please!).
Chocolates, however, are compulsory - regardless of time of day; regardless of mood. It can be a box of them, a bar of it - bog standard Galaxy or 'posh' Green & Blacks - it really doesn't matter as long as there's plenty of it.
If you've not seen the movie then you really have been missing out for YEARS; it tells the tale of proving whether or not Father Christmas exists. It's clever, it's compelling and is utterly wonderful.
Home Bargains are selling copies of Miracle on 34th Street for £2.99, instead of £4.99 - Amazon are selling it for £4.
Pop into your local Home Bargains to collect your copy of Miracle on 34th Street for no additional cost; if you really can't get to a store then home delivery shouldn't cost more than 99 pence - that's the price bracket for small parcels.
Happy Watching Christmas Movies!