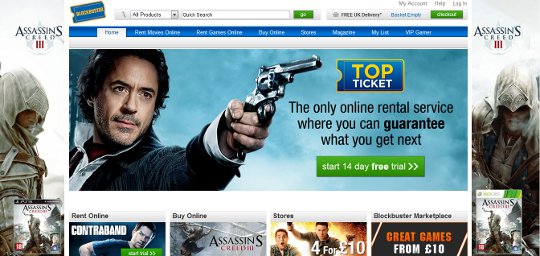 We all know the 'rules' around 'good' parenting and TV watching, but heaven knows there's nothing like an hour's break – if your little one will sit that long – while your children watch a movie. I certainly have fond memories of Friday night movie nights with my parents! Blockbusters are offering a great summer deal on 99p movies.
From today, Blockbuster is offering Kids Summer Movie Rental Passes for £5. The pass lets you rent one kids' DVD or Blu-ray at a time, in-store, as many times as you like until Sunday 16 September (2 Sep in Scotland), and includes 2,500 of its titles. You're allowed one pass per member and to become a member you have to take two forms of ID with you.
You'll need to choose from its 99p kids' titles, so use it for more than five and you'll save. There are 2,500 in the offer, including Gnomeo and Juliet, Harry Potter, Tangled, Kung Fu Panda, Madagascar, Bolt and How To Train Your Dragon.
You'll also not be charged late fees for your films while the pass is valid.
Thanks to mattraad at HUKD (and to MSE!)