The Gruffalo DVD £5.99 @ Play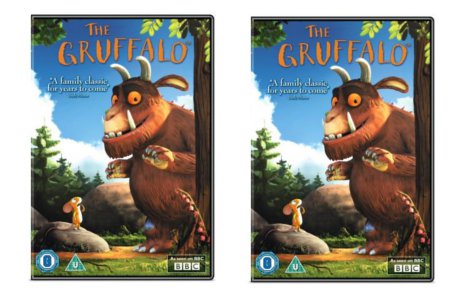 There's no such thing as a Gruffalo…didn't you know?!
Just in case you've been living in cave for the last few years and have no clue what this 'Gruffalo' thing is I'm talking about, here's the low-down:
The Gruffalo is a monster; he has terrible tusks, and terrible claws, and terrible teeth in his terrible jaws; he has knobbily knees and turned-out toes and a poisounous wart at the end of his nose. Scary huh! Everyone in the deep dark wood seems to think so…apart from a clever little mouse.
The Gruffalo really has captured the imagination of the nation and there are few things that have yet to have the Gruffalo stamp put on them…like fresh air, although I'm sure it's coming soon to a store near you!
There was MUCH excitement on Christmas day 2009 when The Gruffalo made his debut television appearance - it was great, I sat engrossed for the whole 30 minutes of it.
That said, I've yet to actually buy the DVD; I've been meaning to but, for some reason, never seem to get round to it.
I might now though as Play have reduced the price of The Gruffalo DVD from £12.99 to £5.99 and there's no delivery to pay on deliveries within the UK.