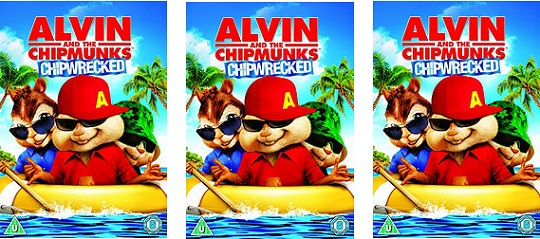 Tesco Direct is selling the latest in the Alvin series – Alvin and the Chipmunks: Chipwrecked – for a lovely £3 instead of the usual price of around £7. This can be collected for free instore or you can arrange to have it delivered.
There is absolutely no information about this movie on the site so let me enlighten you. The irritating head chipmunk gets everyone in trouble, again, and remains irritating throughout the show. That would be Alvin. Kids, however, find him hilarious.
They all get stranded on an island where they encounter psychotropic plants, a crazy lady, treasure, two crazy men and plenty of adventure. Also, the girls build a far nicer house and generally out-survive the boys. This is punctuated by random bouts of singing which, if you are an adult, can occasionally be tolerable. If you are a kid, it's awesome. It would be a great Christmas stocking filler.
Thanks to umar1980 at HUKD!