If you've still not bought a Mother's Day present then you could do worse than invest in a box of White Chocolate Enrobed Strawberries from The East India Company.
Priced at £7.95 for a 150g tub, these are by no means cheap but neither are they supposed to be; they're not the sort of chocs you scoff in a single sitting but more the sort of luxurious indulgence that you savour when you need a little something very special as a pick-me-up. They're perfect for a Mother's Day gift because they the sort of item that few mothers would ever indulge themselves in. And that's pretty much my definition of the perfect gift - something that the you know the recipient would never dream of splashing out on for themselves.
The strawberries in the centre are freeze dried so if you're not initially expecting that then these may well taste a little different than how you might expect. The strawberries are kind of light and almost crunchy while the B
elgian chocolate is very creamy and rich. You definitely can't scoff a handful of these; think more savouring just one or two
for maximum chocolately indulgence. They're a good size too, though - a generous chocolately bite or two.
These are decadent and delicious, and the combination of strawberries with white chocolate works really well. It's a very unusual taste and a little bit acquired in that on your first mouthful you're still sort of coming to terms with the whole freeze-dried strawberry thing, but I soon acclimatised and could happily have scoffed a few too many of these. They smell amazing, too, which not everyone cares about, but seriously, inhale deeply if you get the chance to try these!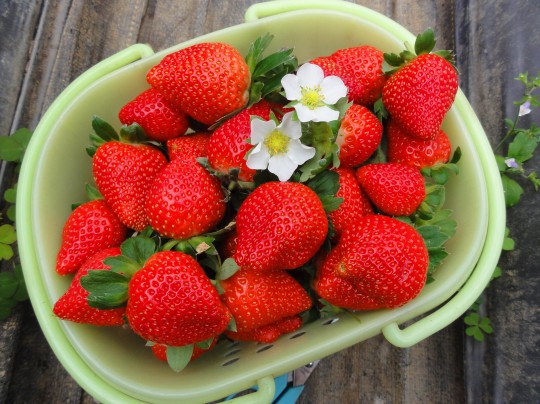 I am a big fan of The East India Company's fine foods. I once attended  press trip event where they plied us with all manner of unspeakably delicious tastes and treats, and it's definitely safe to say that these guys know how to do luxurious snacks and flavours. So if you (or your mother, for that matter) don't have a particularly sweet tooth then it's worth having a good hunt around at all the other delicious foods they do - you're bound to find something that will appeal. I seem to remember that these cheddar cheese filled biscuits were just about one of the most delectable and delicious things I have ever tasted!
If your budget can stretch to it, I think a hamper of lovely treats from The East India Company would make a really wonderful gift. And you don't have to buy loads of items either - even repackaging a box of these white chocolate enrobed strawberries into some sort of personalised package for Mother's Day would be a lovely idea.
The other thing worth saying about these chocolate enrobed strawberries is that they look really impressive, so it's well worth stashing a secret supply of them in a cupboard where they won't be discovered, so that you ca
n whip them out as your piece de resistance at the end of a special meal. They look lovely piled in a little dish and passed around at the end, and they're a real talking point as your guests bite into them and discover the real strawberries hiding in the centre - so much more interesting than standard after-dinner chocolates!
UK Standard delivery is £3.95 from The East India Company so if you do invest in a box of these to make your mother happy this Sunday, you might as well throw in at least one more box for yourself  to make the delivery charges worthwhile...!
Pros: Delicious, unusual and definitely an indulgence.
Cons: Don't be silly. We're talking about chocolate enrobed strawberries, how could there possibly be a con?!
Overall Verdict: 8/10 but if you're more sweet-toothed than I am then you'll probably think of these as more like a 10.