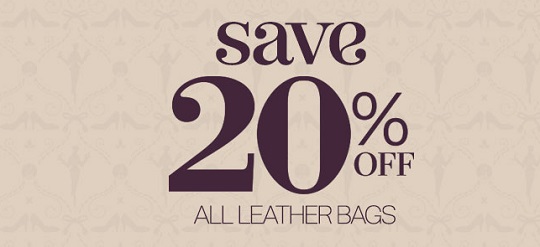 Now this is a scrummy Mother's Day gift! Clarks is selling all their leather bags at a 20% discount so you save lots of dosh on delicious designs that will last for years.
Some of these bags are just lovely! There is the tailor cut green leather bag down from £99.99 to £79.99 and the same bag is available in caramel and there are two or three alternative styles that are sitting in this price range as well. These seem to be the most expensive styles though, as many of the others sit well below that price.
For example, the Truly May combi leather satchel is down to £39.99, the Tiny Flower black leather bag is down to £47.99 and the Take Thai denim blue leather bag (also available in other colours such as tan) is down to £39.99. There's a good mix of price and style here and definitely worth looking at as a Mother's Day gift or something for yourself.