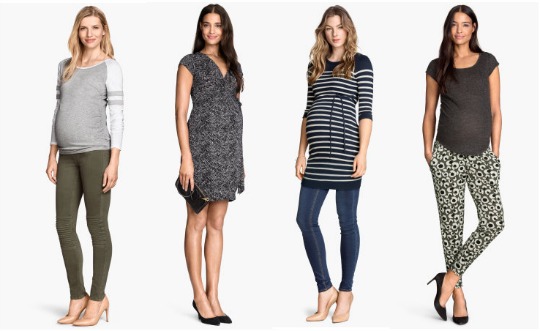 If you've been looking for maternity clothes then you'll be aware that some of them can still be a bit, well, frumpy. Not everyone wants to be shrouded in a flowery tent during their pregnancy (though by month eight you may be happy to put on anything that feels comfy). H&M are one of the stores that have some great maternity wear that is on trend and is also great value for money. If you get some now then you can also get 10% Off and Free Delivery with the code 2938 at the checkout.
The clothing starts from as little as £6.99 (before the discount) and there's a big selection of maternity and breastfeeding tops and dresses, as well as jeans (lots of styles there!), joggers, jumpsuits, jackets and underwear. Not one flowery frumpy tent amongst the lot. In fact you can pretty much dress as you would normally from H&M, with their maternity wear following the same trends and styles as their women's wear.
With the code 2938 you get free delivery as well as your extra 10% off, so there's no extra charges to worry about. The code expires on 1st March, so there's still a few days left to make use of it.
You can find the code 2938and other H&M codes in our voucher section.