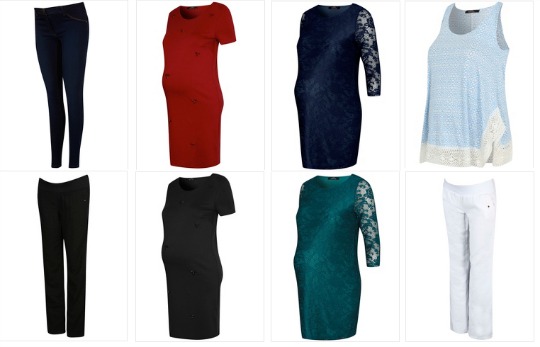 The Maternity Wear at Asda is already great value, and I would recommend it as a really good value option. Let's face it, you are only going to be wearing them for a few weeks, and all the new baby gear costs an absolute fortune so saving money on maternity clothing really helps.
In their current sale there are a few great bargains in Maternity. There are several really pretty dresses that are reduced down from £16 to just £8, some under bump skinny jeans also £8, a couple of pairs of trousers down from £14 to £8, and a really pretty vest top for £4. The dresses are 'dressy' enough to wear to formal occasions or parties, and at £8 you won't mind so much if you never wear them again!
If you are expecting then have a look at the rest of the Maternity range while you're looking at the sale. Even the full price items are amazing value. Click and collect is free, or if you spend over £45 use the code FREEDEL45 for Free Standard Delivery.