Lego Friends Official 2014 Annual Review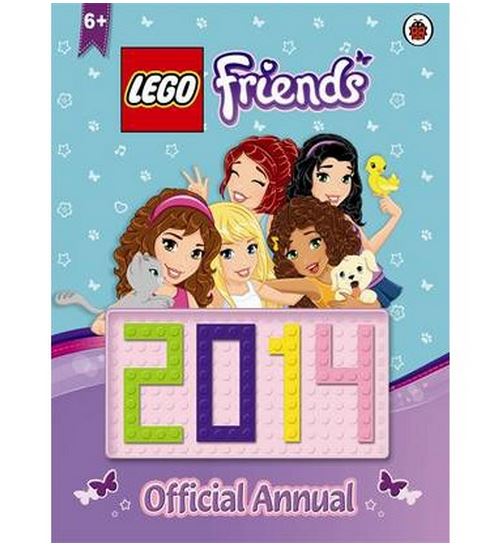 Just before Christmas I found the Lego Friends Official Annual for 2014 in the half price bin in Sainsbury's and decided it was probably worth £3, rather than the £7.99 RRP. (Amazon currently have it* for 99p, however, which is even better value if you're buying it as an add on!)
I have good feedback on this annual, and think it's pretty good value for money.
The things I think are fantastic about it are because, despite the 6+ age guidance, my 4 year old loves it. Some of the activities, like finding your way through the maze, drawing a caricature and so on she was able to do on her own.
There's a lot of reading requirement in the annual, so for a non-reader, they would need to do it with someone: things like design a holiday postcard she could do okay, but then writing the card and cutting it out and so on requires help.
I also love that you can't really sit down and complete the book cover to cover. There are things like 'plan a party' that will have to be done down the line, but they also give suggestions and ideas on how to plan the 'rainbow party'.
For a child going to school, or a new school, there are guides on what qualities a best friend should have (be nice, be sincere, know how to keep secrets etc) and hints and tips on how to make friends.
An annoying thing is that pages that are meant to be cut out - like the puzzle game or the post card, back onto other activity pages, the caricature being a biggy, in this case. Why would you bother going to the effort of drawing something if you're just going to cut it up in the next activity.
Something else that was a bit of a let down were the free Lego pieces. What you get is fine, but what you don't get is a pity. Looking at the cover it looks like you're getting a pink baseboard too, but it's just an image, which is unfortunate. (And obvious when you actually look at the product, but buying online could be a bit deceptive.)
Over all I think it's a fabulous annual, and perfect if you want to spend time doing things with younger readers. At £3 I can't really complain and at 99p I would definitely recommend it!