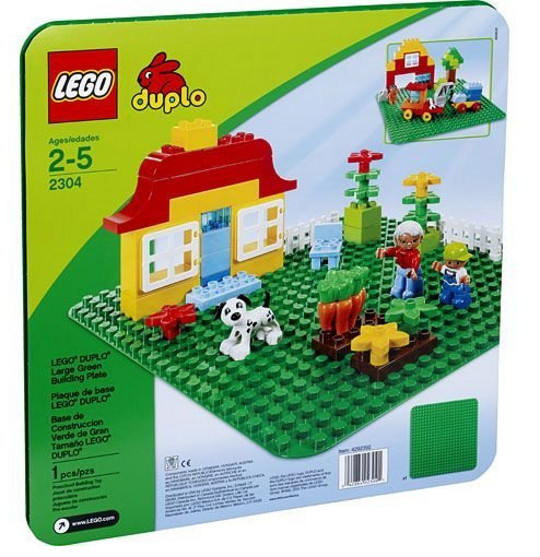 Amazon has a Green Baseplate for Lego on offer for £5.50, which I think is a pretty good price. They're RRP £10.49, and are selling at Argos for £11.99.
My daughter has a pretty decent Lego and Duplo collection for a three year old and from time to time she asks us to build something that we don't have a plan for - usually a house, a castle or a palace. We don't really have the pieces for all that, but hey ho - a three year old can do a lot with imagination. It's all fine and well, really, but our double story house normally falls apart because the two baseboards that we use to make up the foundation are different sizes. So I think a baseboard for this price will save a lot of rebuilding in our home!
The baseboard on this offer is 25 x 25 cm - 10x10 inches - so should make a good foundation. It measures 32 studs squared.
The bricks in the image don't come included though - this is for the baseplate only.
Thanks to Mandissima at HUKD