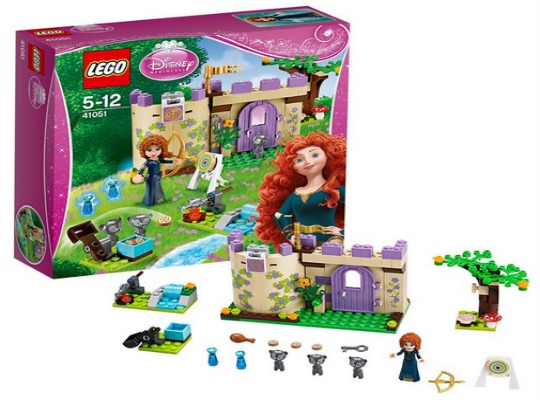 The Lego Disney Princess range must make both Disney and Lego £££'s. It's very popular and I can see why. The only downfall is it doesn't come cheap and why should the retailers sell it at low prices when they know we will get our ears moaned off and buy it anyway? Shop carefully and you can pick up little Lego Disney Princess bargains, just like this Merida's Highland Games Set. It's only £10.99 from Amazon and that includes FREE delivery.
Brave is one of the modern Disney Films and it did well, compare it to Frozen though. It should have done better and we are liking the direction Disney is going with it's independent ladies. Merida is feisty and should be much more popular than she is.
This Lego Disney Princess Merida's Highland Games Set comes with a Lego Minifigure of Merida which is collectable. You also get those three little cute bear cubs as well as other little accessories like a bow and arrow.
The Lego bricks included can make Merida's Castle if your little one follows the instructions. This looks like a good Lego set for just over a tenner.