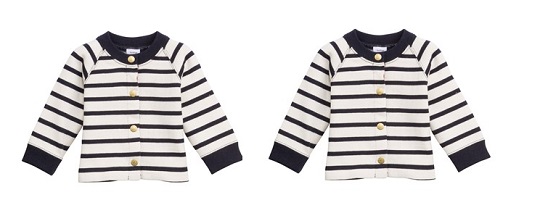 Petit Bateau is holding a sale on children's clothing and the items are stunning. This adorable little unisex baby sailor striped cardigan is made from heavy brushed jersey and reduced from £30.50 to £15.25, a very nice half price.
Click here to get cosy with Petit Bateau*
This is a unisex baby poppa cardigan in heavy brushed jersey with sailor stripes and a contrasting rib trim detail. The sale sizes available are only six months and 18 months in age and so you won't get a lot of choice here. Still, as a baby gift for someone special, this is so cute.
You can find lots of other items in the sale too, all with that French chic inspired style that looks amazing on babies and little girls. And, of course, little boys. This particular item is also made from 100% cotton so the quality is superb.