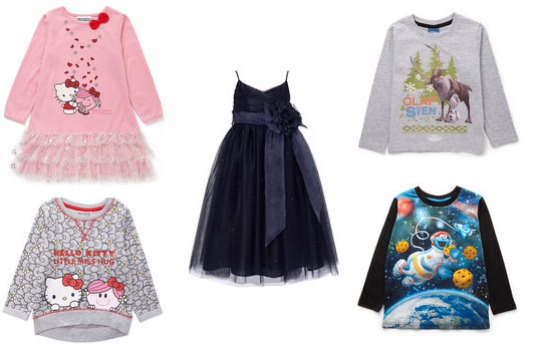 Still looking at the sales, and here's another store that has done another round of price reductions today! In the Sale at BHS absolutely everything is Half Price or Better, none of this 'up to' business, and lots of the sale item have just been reduced even more!
In Mens and Womens clothing there are some great buys, but I think the best bargains are to be found in the Children's Wear. Prices start from as little as £1.20 for accessories and £1.50 for clothing, with many items being 75% off now.
It is a bit time consuming to click on things only to see the Out Of Stock sign, so with the amount of things in the sale it might work better to filter by size, especially as everything is moving really quickly now. Lots of things are limited in the sizes available, but that's why they have all been reduced to clear now I guess. If you're lucky you could pick up a few nice buts for the kids at really low prices.
There's a Lightweight Boys Jacket* down from £14 to just £4.20 - and there are actually quite a few sizes left at the moment! There are also really big reductions on both schoolwear and weddings - there are girls's bridesmaid dresses down to just £15 from £50!
BHS do offer free click and collect, and they also offer free home delivery with a pretty low spend of only £25 too.