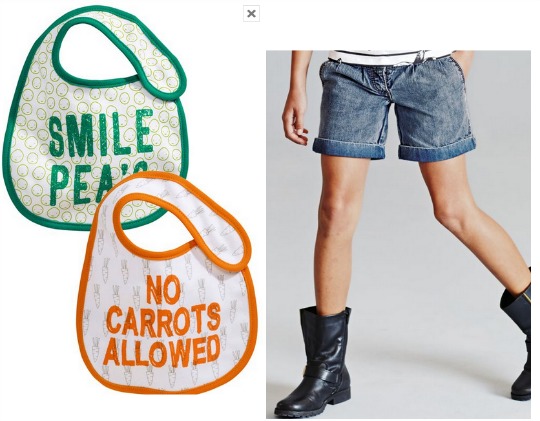 Next is one of the most popular store on the High Street, especially when it comes to Childrenswear. Why? Simply because their clothing is fashionable without it being too grown up, it's affordable and the quality is there. Whilst it is affordable, it's nice to bag a bargain and now's the time to do that. Head over to the Clearance section and you will see some items bannered with Further Reductions, which means bigger savings. Items start from just £2 in both the Girls and Boys Sections.
Due to the lay out of the Clearance Section, we cannot link direct to the items we mention but we will list the item number next to it so it's easy to search for.
These High Waist Snow Wash Shorts (940-453) are very 'in' with those pre-teens and teenagers alike. Grab a pair for just £4, reduced from £12-£18. Another good buy for girls is the Ditsy Print Dippy Hem Skirt (745-941) was £15-£21 now just £4.
For the boys this Two Pack of Shorts (663-855) is an absolute bargain at just £3 reduced from £10. There's so much included that it's worth having a look.
You can opt for FREE collect from store or pay £3.99 for home delivery.