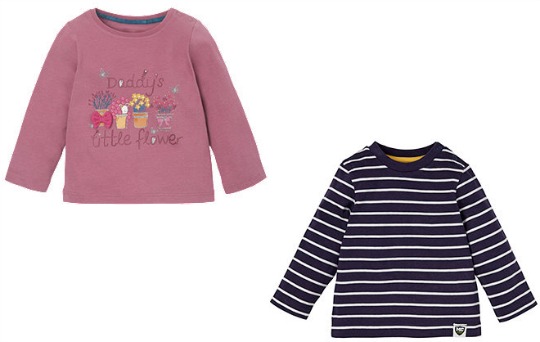 The Outlet on the Mothercare website had 398 items just now. With items starting from just 50p there's heaps of bargains to be had. I like to check it now and then but sometimes there's just all the rubbish no-one wants to buy or other times you can get lots, like today. I will warn you, the great bargains go quickly on here so you need to be on the ball.
What can you get for 50p? I Love Mummy Socks, in Pink* and Blue* or a Boys' Humphrey's Corner 1 Today Card*. This Good Day Fox Top* is only £1.50.
Spend a little more and you can get Disney Minnie Mouse Slippers* for just £2, Mothercare Navy Canvas Shoes* just £2.50, Two Pack of Sleepsuits*just £3, Swan Peplum T-Shirt* for £3.50 and so much more.
Sizes are limited in the more popular items but with nearly four hundred items reduced you are bound to find yourself a bargain to buy. I always think newborn or tiny baby sizes are in abundance in clearances so if you are pregnant or know someone who is then the Mothercare Outlet is ideal for stocking up.
You can opt for Click and Collect with is FREE from your nearest Mothercare store or pay £3.95 for home delivery.