Kid's Plimsoll/Gym Bags £1.79 Delivered (Using Code) @ Shoe Zone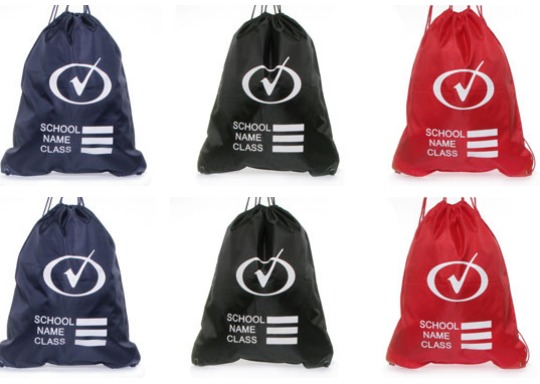 Available in red, black or navy, you need to add the code WELCOME10 to take these down to £1.79 and standard delivery is automatically free.
My daughter has branded school uniform, including £6.99 gym bags, but while her school are pretty strict on the uniform policy, gym bags, although available, aren't an essential. I really like these ones from Shoe Zone. Price aside they have all the boxes to complete : school, name and class and with so many kids going to after school activities, I see these as more than just  a useful item for school. Whether it's dancing, karate or football, these bags would help keep your child's kit safe and seperate from the tens of other identical items. Or that's my hope anyway. For £1.79, I'm giving it a shot.
If you add your chosen colour to your basket and enter the promo code WELCOME10 in the voucher code box when prompted, the price will drop to £1.79 and standard delivery is automatically free.
You'll find that voucher code for Shoe Zone and loads of others over in our voucher section.