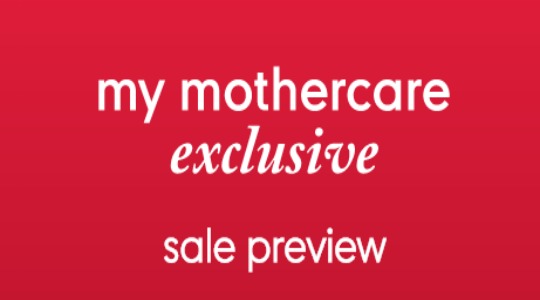 Check your emails! Those sale review emails are doing the rounds and that means you get a cheeky wee look at the sale before anyone else. Plus you can buy those items until tomorrow comes. There are some impressive deals to be had.
Here's a list of what you can pick up in the Mothercare Preview:
From what I can see in the preview it is only clothing. However, there might be some baby equipment included that they haven't shown in the preview. You can be confident that we will let you know about all the bargains once the sale has begun so that you don't miss out on those savings.
You can collect your sale items for FREE from your nearest Mothercare store or pay £3.95 to have it delivered to your front door.