SAFETY RECALL: Clarks Solar Force or Solar Flash Sandals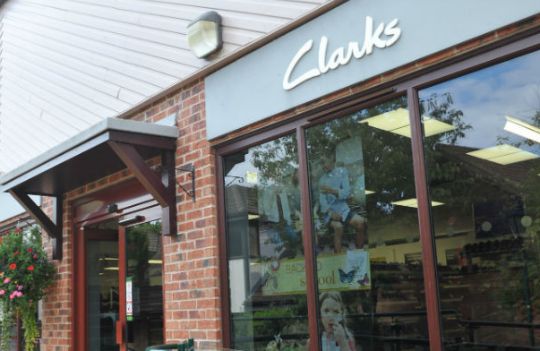 Clarks have issued a product recall on their Solar Force and Solar Flash Children's Sandals, sold exclusively through Clarks Outlet stores since February 2015 due to a safety issue  and potential choking hazard. There have been no incidents reported and the recall is a precautionary measure only. All sizes and colours of the Solar Force and Solar Flash Children's Sandals are being recalled, and the images below show examples only.
You can view the recall in full at at the Trading Standards Institute website here, and here is what Clarks have said:
Clarks has identified a potential issue with its Solar Force children's sandals, offered for sale exclusively at its Clarks Outlet stores in the UK since February 2015 and as a precaution is issuing a voluntary product recall.

Despite our rigorous quality controls, routine inspection of the product has identified a potential choking hazard presented by the possible removal of the plastic light cover on the side of the sandals.

Whilst there have been no reported incidents, the safety of our customers is of utmost importance to Clarks and as a precautionary measure we are conducting this voluntary recall.

f you have purchased the Solar Force or Solar Flash children's sandals, in any colour, since February 2015 take the product back to any Clarks Outlet store to receive a full purchase price refund. Alternatively contact customercare@clarks.com to arrange the return and refund. No receipt necessary. Unfortunately due to separate stock systems this refund cannot be processed at any of our Clarks full price stores. Clarks Customer Care team can also be contacted on 01458 899906.

We would like to apologise for any inconvenience caused to our customers and thank them for their cooperation.
Example images of Clarks Solar Force and Solar Flash Sandals though ALL colours have been recalled: