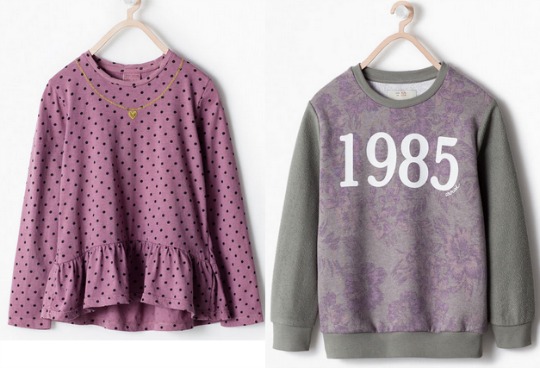 Zara are one of the most childrenswear retailers on the High Street but their clothes cost £££'s so whenever we get even a sniff that they have a sale on we all over it like a bad rash. Today is that day, they don't have a massive amount of clothing reduced but there are a fair few items for babies, boys and girls. Don't faint but items start at just £1.99 so be quick and get those bargains bought before they all disappear.
I love dressing my boys in Zara but I will admit that I have probably never bought a full price item for them out of there. Their clothes are just simply gorgeous and the quality is great but I don't think their original selling prices are good value. That's why when they have a sale on folk go nuts.
Here's my top picks: This V -Neck Sweater with Elbow Patches* is now only £5.99 and is very smart indeed. This Roll Neck Top* is only £1.99, grab it now as this will sell out. For the girls, these Dot Print Twill Trousers* were £19.99 and are now only £5.99, this Dot Print Peplum Top* is only £1.99 and is the my favourite on the whole site.
Delivery is at £3.95 or get your childrenswear order delivered to your nearest Zara store for FREE.