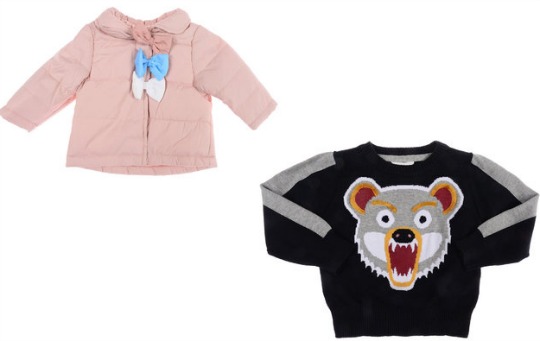 If BHS reduce their Children's Clothing items any more they will be paying us to take them away. BHS have revamped more times than Madonna but it's been for the better, unlike Madonna. They are running a sale just now which you probably know about but you can also get an extra 20% off by entering the promo code BONUSFEB20at the checkout. What are you waiting for?
Looking for clothes for you daughter? This Pumpkin Patch Girls Fluffy Fuchsia Jacket*was £10 (which in itself is a bargain) now £3.20 with code.  Pumpkin Patch Blue Fluffy Jumper* was £10 now £3.20, Suede Ankle Boots* was £24 now £5.76 when you use the code, One Direction Pyjamas*was £16 now £3.84. Sizes are limited as you would imagine with such great deals but there's still plenty to choose from.
For the boys: Disney Mickey Mouse Dressing Gown* was £14 now £5.60 with code, Pumpkin Patch Grizzly Bear Jumper* was £10 now £3.20 with code and Colourblock Coat* was £16 now from £6.40.
You can collect your clothing order for FREE from your local BHS store or pay £3.95 for home delivery.