Buy One Get On Half Price Baby Clothes @ Mothercare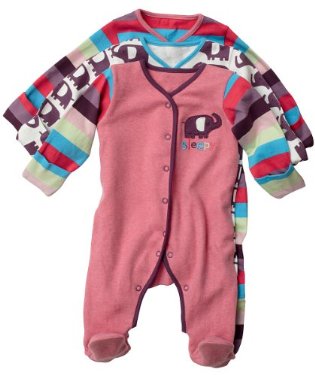 Mothercare have some great buy one get one half price deals on sleepsuits at the moment.
I have a thing for sleepsuits - not enough that I want a full-size adult version - but little babies all poppered up and cosy in a soft sleepsuit in the winter is just scrummy.
They can be expensive though and you'll need a fair few of them, to allow for various leakages out of various orrifices when they're small.
So when deals like these came up I always took advantage of them, sometimes buying sleepsuits in the next sizes up if I had enough of the current size.
These packs of three sleepsuits for girls and three for boys are just lovely!
They popper up down the front and have fold-over scratch mit bits up to the 0-3 month sizes, and then non-slip soles in the 9-12 months and over sizes - both sets are priced between £14 and £15 depending on the size you need.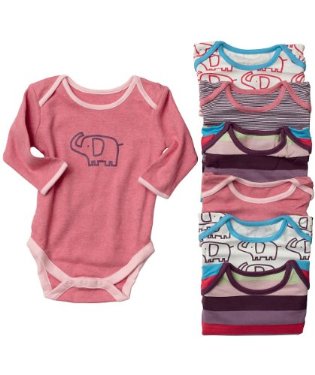 If you want bodysuits to go underneath your baby's sleepsuits during the chilly winter months, then you can pick up packs of seven under the same buy one get one half price offer too.
These boys long sleeved bodysuits are rather cute (£12.50 - £13.50) and the girls ones to match the sleepsuits are just adoreable!
Standard delivery from Mothercare will cost you £4.95 or you can arrange to collect your purchases in store for freeeeee.