Baby/Children's Clothes Clearance: Starting From 50p @ Mothercare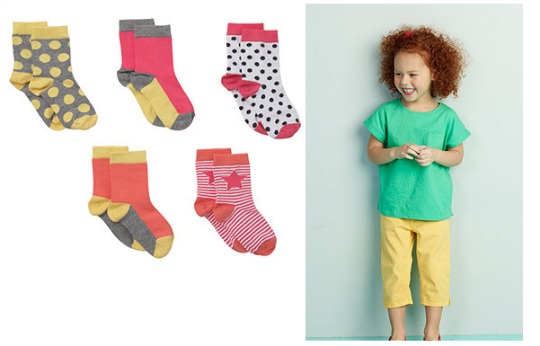 If you have never checked out the 'Outlet' section on the Mothercare site, then you just have too. With 225 items of baby and children's clothes reduced, you are bound to snap up a bargain. Items start from only 50p and there's clothes for boys and girl. You can find the odd non clothing item in there too like New Baby cards and Money Boxes. Those are reduced too.
I frequently peruse the pages of the Mothercare Outlet to see if I can snaffle a bargain or two myself. One flaw, if you are reading Mothercare, remove the out of stock items so that us shoppers don't have to sift through things that are unavailable.
Here's my top picks: Green Skateboard Long Sleeved Top*was £3 now £2, My Dad is Cool T-Shirt* was £4.50 now £2.50, Awesome T-Shirt* was £4.50 now £3, Mothercare Neon Cropped Trousers* was £10 now £3 Superbaby All in One* was £19 now £4 and Five Pack of Short Sleeved Bodysuits* was £10 now £5.
Just like full priced items, you can collect your order for FREE from any Mothercare store, or pay £3.95 for home delivery.