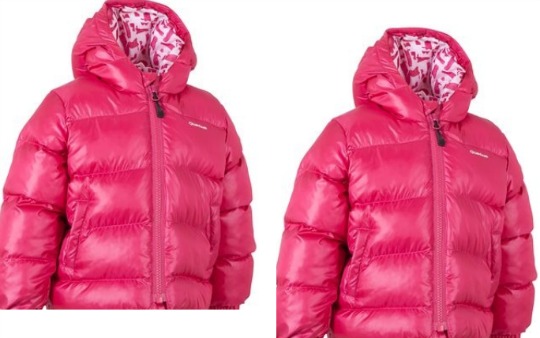 Ages 12 months, 18 months and 2 years only on this one and it's home delivery only which costs £3.99 but still a great price for a winter jacket at £5.68 delivered, especially if you can grab a few other things too. I'm never swayed by RRP's or "previous selling prices" but it states this one was £17.99 and is still £10.99 in store according to reports elsewhere.
Not a whole lot of info on this jacket but it's available in the sizes I've mentioned above. It's apparently warm and water repellent, makes for easy dressing and has low environmental impact. Not quite sure on that one but the website mentions 27% recycled polyester.
Just the one review which is positive and states :
Great colour, very warm. Bought in the sale, so excellent value. My 18 month old granddaughter loves it.

Make sure you have a look around and make the most of that £3.99 delivery charge if you go for this one. With items like this Boys Tracksuit at £2.79* the Union Jack Sports Shoes at 29p*, there's a few things to make it easier to bear. You'll find all the sale here*
Thanks to Keeleyc @ HUKD!