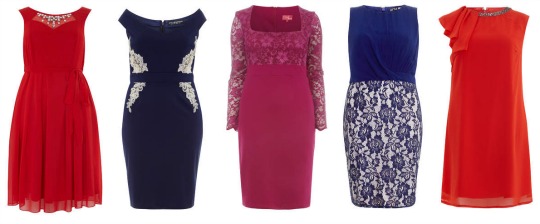 Evans have a wonderful 50% off sale on their New Season Clothing, plus up to 70% off Brands as well, which makes for some huge savings. So often I get all excited about a sale announcement, then find that it's all last season clothes, jumpers when you want shorts and so on. This sale is on the new season ranges, so you can get things that you need for the spring, summer and holidays at great prices.
The 70% off Brands* sale section is definitely worth a look with the massive discounts to be had there. I don't usually look in that department as the prices are too high for my liking, even though the designs can be much more special and original than the main store items. I'm really glad I looked though. There are some beautiful dresses to be had for as little as £10, Curvy Kate undies with £10 off, and tons more.
The main sale section has more than 500 items to choose from, with accessories from £2, and clothing from £5. Evans do clothing in sizes from 14 to 32, and availability will vary according to which styles you choose.
Click and collect from stores is free, home delivery starts at £3.95, or delivery is free when you spend £50 or more and enter the code DELFREE at the checkout.