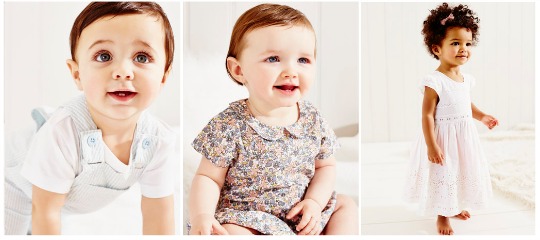 BHS have an Easter Spectacular, and part of that is 20% off ALL baby clothing. To make it even better you get free home delivery when you use the code EGGCELLENT at the checkout as well, with no minimum spend.
BHS have a new baby collection by Holly Willoughby and the 20% offer is on that as well as all the other clothing and accessories for babies. There are some cute summer clothes, sun hats, swim wear and plenty of other things for your holidays, or you could stock up on baby essential like bodysuits, sleepsuits or pyjamas. With the discount and the free delivery the prices are dropping down lower than the supermarket prices, so it's well worth a look.
Remember to add the code EGGCELLENT to get your free standard delivery!