20% Off ALL Childrenswear THIS WEEKEND @ BHS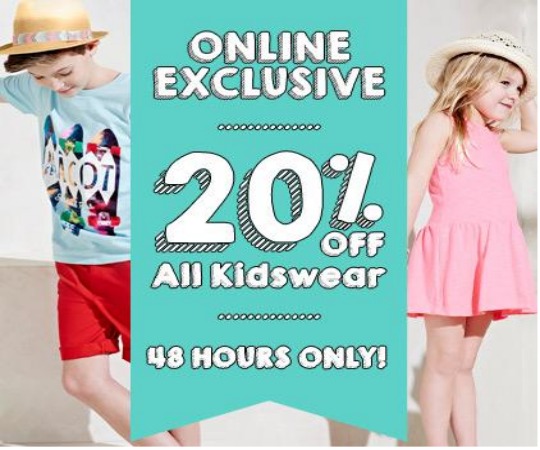 For this weekend only, BHS are offering 20% off ALL Childrenswear. When they say ALL they mean it, I added clothes that were already reduced to my basket and right enough the 20% comes off. There's no faffing around with promo codes as the discount comes off automatically when you add items to your basket. That's what we like to see BHS, a nice and easy deal.
It's got to that time of year when we are all on the hunt for cheap School Clothes. Now is the time to buy them, with this 20% off event on at BHS, you can get Schoolwear for as little as £2.40. These Unisex School Sweatshirts* are from £2.40 only, Boys School Trousers* from just £2.80 and School Blouses* from £3.20.
Girl's Clothing starts from just £1.60. Check out these bargains: Disney Princess Printed Socks* just £1.60, Girls Black Leggings* from £2.80 and Multi Striped Jersey Dress* from £3.20.
The Boys items start from just £1.80, with these Batman Two Pair Pack of Socks*.
Since EVERYTHING is included, the choice is tremendous. It's well worth a look.
You can collect your Childrenswear bargains for FREE from you nearest BHS store or spend £25+ for FREE home delivery.