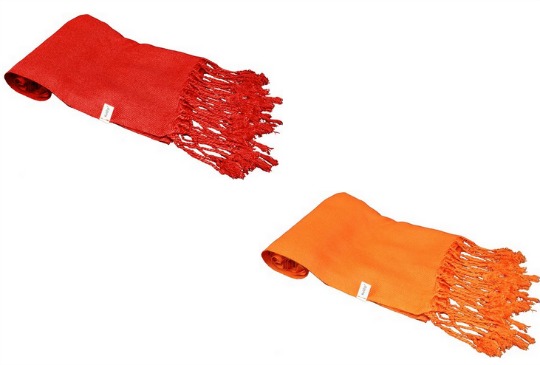 When it's the summer you can expect those garden party and wedding invites to flood in. When I say garden party I mean like a BBQ . Dresses always look the part but our British Summer lacks heat at times so something over our shoulder can just keep the chill off. A Pashmina is just the ticket, and you can grab one in pretty much any colour from Amazon Seller Kuldip LTD. They sell them from just £1.69 with FREE delivery.
Why are they so cheap? They are Factory Seconds with mean they have a minor defect that is not usually visible when worn. The defects can be a pull in the material, a small hole, a mark, a fade in the material or a slight smell which can be aired to remove. Don't let this put you off as they come with tags attached and are rated four stars on Amazon.
Each Pashmina is made from 100% Viscose and can be dry cleaned as well as ironed. I always hand wash such items myself but that of course is up to yourself.
Think ahead to the summer where one might just come in handy. Or go to You Tube and check out how to make a Rebozo Baby Sling with one! We can't guarantee this particular one is long enough but it's worth a try for under £2. If you do choose these ones, please make sure there are no weaknesses in the fabric. You can never to safe when it comes to baby
Credit to Laci Harrison for her awesome how to video!