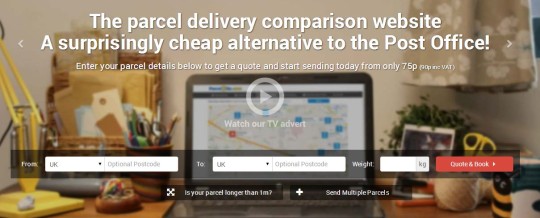 Parcel2Go are offering one free parcel delivery worth up to £10 for new customers or if you're sending something that costs more than £10, you'll get a £10 discount on your first order.
I used Parcel2Go to send a box of goodies to Australia, and they picked it up at my door and shipped it to my dad, dropping it off at his door - no effort required for either of us.
To claim your discount, enter the code 'TVFREE' when completing your order from a new account. It may not work later in the year, but if you want to send a parcel to a friend, or eek a few extra pennies out of your latest eBay sales, this is a great way to send your next parcel for free!