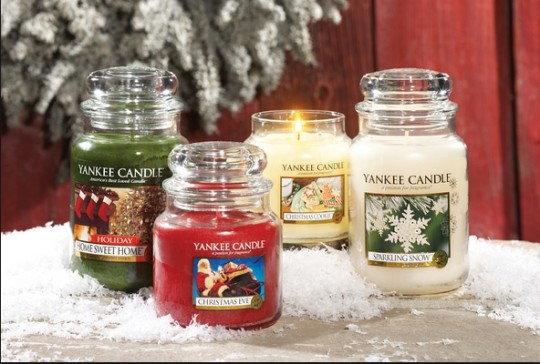 Internet Gift Store has 25% off Yankee Candles and the bits that go with it right now.  There are items from £1.88, and you seem to get a free Santa Hat with your order. There's no free delivery code at the moment, so that's £3.50, which does affect the value of this discount if you're only buying one item, but if you're buying more than one you can definitely make some savings here. The codes ICLICKED and FACEBOOK1 still seem to be working, so there's a few pennies extra to be saved there.
The cheapest candles here are actually wedding candles at £1.88 each - but with the codes they're further reduced to £1.69.
There are collection gift sets for £5.25, if that's your thing, and then the Christmas  or winter themed scents too, like Yankee Candle Mandarin Cranberry* and Yankee Candle Christmas Eve*. 
For the accessories there are things like the Yankee Candle Cat Tealight Holder* and the Yankee Candle Fruit-a-licious Wax Melts Gift Set*. 
Remember this is IGS, so the prices may start to go up as things sell, so just keep an eye on it to make sure you are getting the best deal you can.