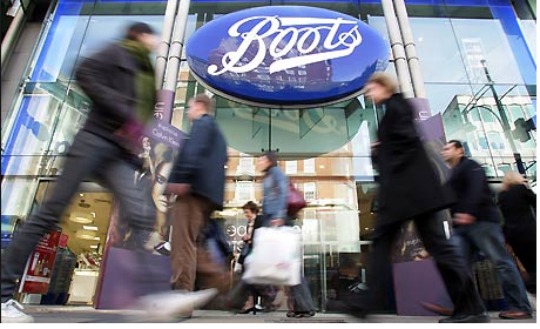 Now first of all none of this is confirmed. BUT we are letting you know the rumours around the Boots 70% Off Sale so that you have the information that we have.
Nearer the time we will be able to confirm it all, but please don't take this as set in stone yet. Still want to know what we have heard? Okay.
We were looking at the last few years to see what the pattern tends to be. Boots are following it so far by reducing all their Christmas Gifts stock to Half Price. Then every year they drop the prices of all remaining Christams Gifts (except Fine Fragrance and concessions) to 70% off in mid January. It's always on a Wednesday as that is when their offers change. Last year this happened on Wednesday 15th January.
Our guess is that the 70% Off Boots Sale will start on Wednesday 14th January 2015.
There are a few rumour saround to this effect, including that Boots warehouse staff have been told that they all have to work that day (thanks Spudnik @hukd), but we don't have anything more solid yet.
From last year the online sale was mad - it goes live in the middle of the night and things sell ridiculously quickly. Our tip is to browse the day before, log in, add it to your online basket, and when the sale goes live refresh your page and the prices will change. If you are logged in and have it set up you can also use the quick checkout feature to process your order more quickly.
If you are going to a store, then get there when it opens - if you don't then others will and they will clear the shelves immediately.
This may seem over the top, but we are talking about getting all sorts of beauty, fragrance, toiletries and so on for 70% off their regular price, so you can save yourself a bundle either on gifts or just stocking up on the things you and your family use.
When we hear more we will let you know. We are very excited. Be there - we will!