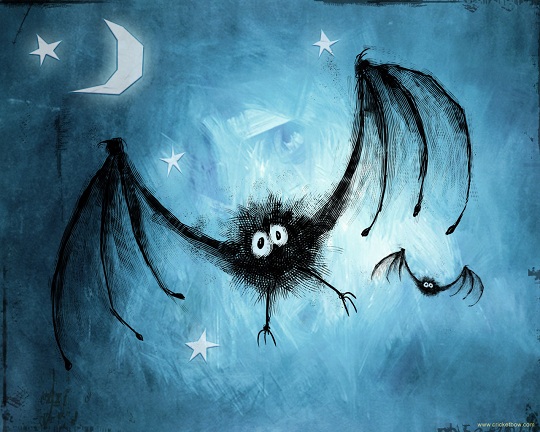 A few weeks ago I looked at some of the gorgeous Halloween creations you could make using ideas generated by talented people across the web. Today it's all about finding the best possible Halloween deals and bargains so you can kit out your house without spending a fortune.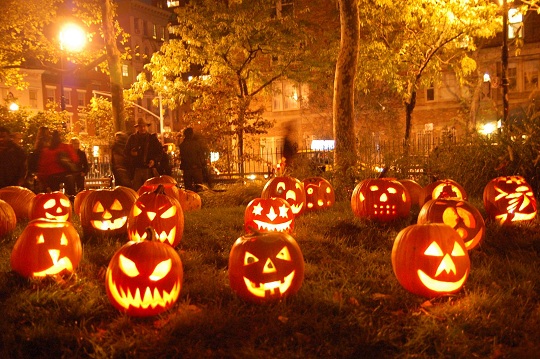 Amazon* is, as usual, a great place to start when looking for Halloween goodies. The one thing with this site though, is that you need to dive in with a general idea as to what you're looking for. Otherwise you'll spend days lost in lists of cheap Halloween products. Some of the bits and pieces that really stood out for me are:
• Realistic Spider Window Clingers. These are on sale for only £2.97 instead of the usual £12.99 which is a 77% saving.
• Multicoloured lights with a timer that are on sale with free Super Saver Delivery.
• Silicone ghost-shaped moulds down from £7.99 to £5.98 – brilliant for spooky biscuits and cakes and also with free Super Saver Delivery.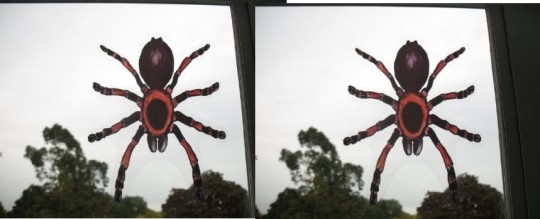 ASDA* is my next favourite place to shop with items on sale for really great low prices. You can totally kit out your house or whip up a spooky cooking storm with the stuff that they sell. Here are a few of the items that I think are winners in terms of value for money and pure Halloween brilliance:
• This skull lights up with blue lights and is only £4, which I think is genius. Perfect for terrifying guests when they visit the loo.
• The revolting rat is, well, revolting but doesn't do much more than sit there. It is, however, big enough to be truly squicky.
• The sound activated skeleton stake decorations have to be my absolute best and for only £15 they are a total bargain. Spooky, surreal and brilliantly funny, these will last for several Halloweens to come.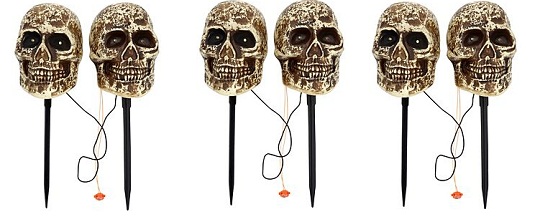 Tesco Party* has some utterly brilliant decorations and Halloween ideas this year. They've teamed up with Delights.co.uk and the range is amazing. I adore the door covers for the front door, fridge and toilet. They had me in stitches and there is even a special offer for these on the site at the moment. And here are the deals worth noting for the Halloween goodies from Tesco…
• Halloween toilet and fridge door covers are on BOGOF and the skeleton car window cling is only £2.25 and worth every penny.
• The skeleton decoration section has several well priced items that include tombstones (I got one of these and it is ace) and glow in the dark skeletons that will rock your home.
• And finally for the win has to be the Zombie section that's populated with severed limbs and giant zombie scene setters. Amazing.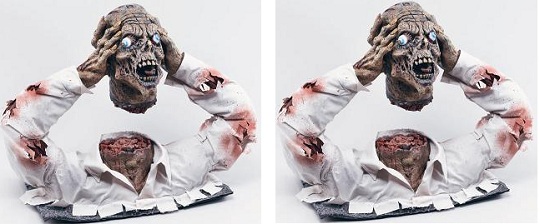 Some of my honourable mentions are not sites that sell items for discount prices, but are actually just too cool for school. The first of these is Oct31.co.uk, a site dedicated to everything spooky and Halloweeny. They have absolutely everything you can think of from zombie ground breakers to bleeding tablecloths. It is Halloween lovers heaven.
Another site that I adore for Halloween baking goods, some of which I've bought in the post-event sales, is Planet Bake. Check out their baking tins and their Halloween cookie cutters. Pure awesome right there.
Cakes, Cookies and Crafts Shop has an even bigger range of Halloween themed baking goods with the best coffin-shaped cake tin in the world, ever. I am also partial to the finger cake tin and the bone one, although your dog might end up thinking that they are just for him…

Another shop recommended to me by an avid theme baker is the Funky Muffin (what a great name for a shop). They have some supplies that could technically be labelled as Halloween specific, but a lot of their goodies are generic but the colours match the theme. Take a look to see what I mean!
So there you have it, a wealth of shops to visit for cool Halloween supplies that won't eat into your budget and still let you have some fun. I definitely recommend Tesco's range – I got a mummy that moans and twists for only £9 – as it is very varied and the prices are very reasonable.