Silver Stud Earrings set with SWAROVSKI Crystal £2.99 @ Amazon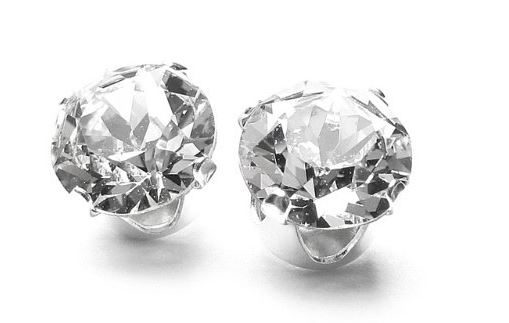 You know when something sounds to good to be true? This seems like one of those situations - but yet, it does seem true. Amazon seller Pewterhooter is selling these lovely Silver Swarovski Crystal stud earrings for £2.99, delivered.
Reviews on these earrings are overwhelmingly positive. The majority of people have had good experiences and love them, but there are a few that look like they may have come from a faulty batch. Most owners loved them.
As sparkly crystal earrings made with SWAROVKSI crystal stones, these are set in silver settings and stamped 925 - which I believe is a mark of real silver.
The earrings measure 0.6cm x 0.6cm so are a nice size and they come in a gift box. I love the idea of these for a young girl who may fiddle with them and stands the chance of losing them, so not costing the world is a bonus. I think they're also lovely Secret Santa or similar gifts for under £5.