Original Connect 4 £7.19 @ Amazon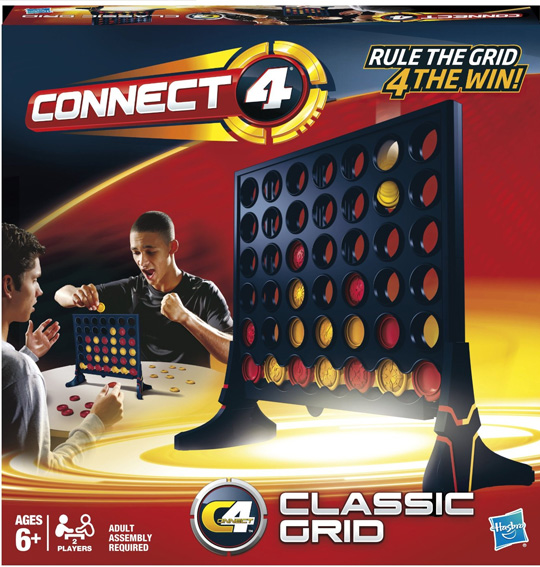 Amazon are selling original Connect 4 for £7.19 instead of £9.99.
Forget all of the other incarnations of Connect 4! Do away with Connect 4 Spin, and CityVille Connect 4 (I think I just made that one up, but there is CityVille Monopoly); get rid of U-Build Connect 4 and Toy Story Connect - you can't beat the original version for epic fun.
I loved playing Connect Four as a kid - I still like playing it now if I'm honest, there's nothing quite like a few quick-fire games with the teenagers - and would always be devestated when I missed a really obvious space I should have blocked, allowing my opponent to win.
Did you know that the red and yellow counters, used to create diagonal, vertical or horizontal rows of four are actually called 'kwods'?  I wonder why? Although not enough to go away and Google it - perhaps later, if I remember; I'll let you know.
Express Connect 4 is always fun to play too - the rules are simple: you have no time to think and plot your strategy, you must just place your kwod straight after your opponent has placed theirs.  Quick, fun and guaranteed to get the adrenalin going, if you're as competitive as me!
Thanks to thomascomer at HUKD