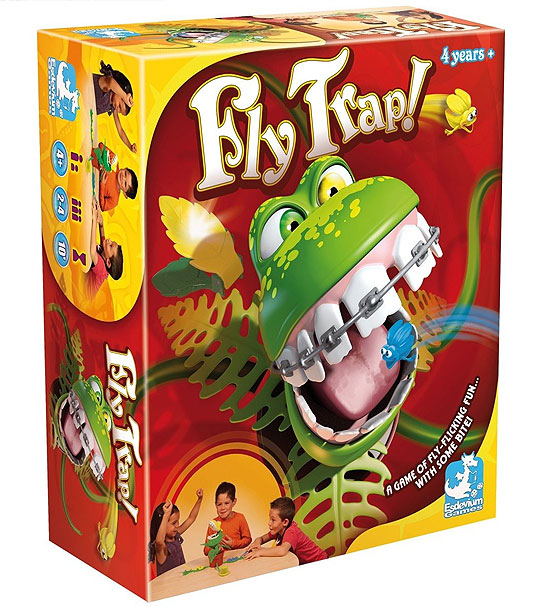 Amazon are selling this Fly Trap action board game for £7.35, instead of its usual £19.99.
This is the sort of game I'd have loved as a kid - anything that involved scoring points and trying to get things in things, on things, or over things, really did it for me.
So here's the deal: you have to be the one to get the most number of flies into the mouth of the FlyTrap, but whilst you're aiming and firing flies, your opponents will be pumping their pumps as fast as they can to make the trap close and stop you from scoring.
That's about it - no complicated rules, just a nice simple game where the one who scores the most is the winner. I wonder if my youngest would like it..? He's probably a bit old for it now, maybe my niece then!
Here are a couple of reviews:
Bought this game for my 5 and 7 year old nephews and they absolutely loved it! They were so excited at the look of the box and once we set the fly trap up they picked it up really quickly and loved trying to flick the flies into the mouth.

It was challenging and fun for them which made for an addictive combination! Would recommend as a great way to keep adventurous kids busy and really fun game for adults to play with them too.

It is a great game that kids love and the family can join in. I am glad I have finally got this and happy to recommend. 
All of the usual Amazon delivery options apply - free with their SuperSaver, or a few extra pounds if you want it delivered pronto.
Thanks to mikegrant1 at HUKD