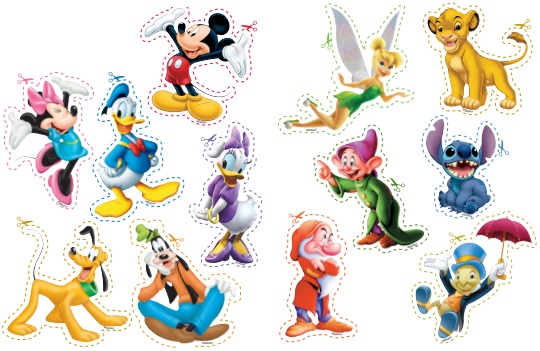 Disney Rewards have these free printables that can be downloaded and printed off as much as you  like. As one clever cookie suggested, you can print it onto sticky paper and have DIY room decor, or stickers for the kids for one of the million things kids like stickers for.
The freebie consists of 2 A4 pages, featuring some of the most loved Disney characters, including Tinkerbell, Simba, Grumpy the Dwarf, and I think Dopey the Dwarf too. There's also the majority of the Mickey Mouse Club House crew and a few others too.
I love the idea of printing these on sticky paper, but regular paper will do fine too. Print them off and stick them on a straw or lollipop stick for stick puppets too. Lots of rainy day fun, and you don't even have to be crafty.
Thanks to n15hu at HUKD