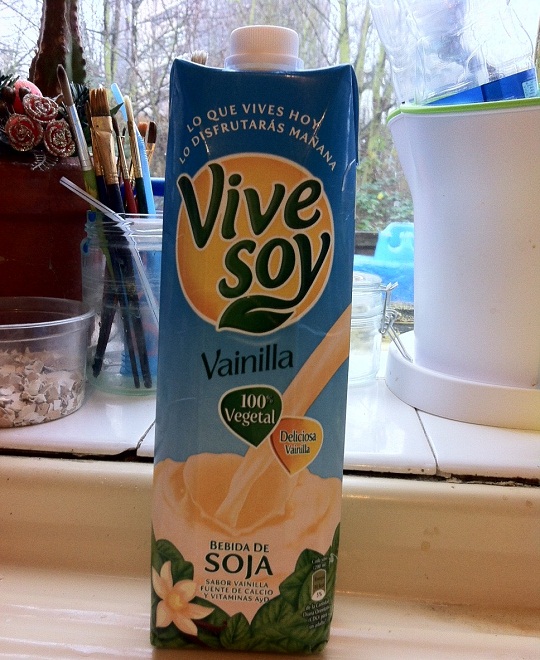 There's a new brand of soya milk hitting supermarket and shop shelves in the UK as I write this. No don't yawn! I know what you're thinking. Like the world really needs another brand of soya milk. It isn't exactly that exciting.
But, it kind of is. For one thing, a variety of choice is always a good thing. It means it is more likely you'll find something you like. And secondly, what if the new product is tastier and better than whatever else is out there?
Already a popular brand in Spain, Vive Soy is hoping its milks will be popular here too. For that reason, the company sent me a carton to try out. And I took this carton to someone I know is an expert in soya milk, to see what she thought.
Is it tasty? Is it a good milk alternative? I am kind of hoping so because the really great thing about this milk is the variety of flavours it comes in. There's vanilla, chocolate, unsweetened, a 'light version' and - wait for it, a drum roll here please - cappuccino! Read on to find out what we thought.
The Vive Soy range is currently only available from Tesco. The 1ltr cartons sell for £1.25, which compares well with the prices of other branded soya milks, and other non-dairy milks like Oatly.
The carton pictured at the top is the one I received, which as you can see came from Spain. This was ahead of the product's launch in the UK, so British packaging hadn't as yet become available.
Vive Soy vanilla soya milk is 100% vegetarian, and contains calcium, vitamin A, and vitamin D. The website promotes it as a drink that's great to serve cold, particularly as a milkshake in the summer, or heat up as a warming drink in the winter.
I took the carton to PlayPennies mum of three very energetic young boys, Sherine. As a vegan, raising a vegan family, Sherine has a lot of experience with most types of soya and other non-dairy milks out there. So this was going to be one tough taste test for the milk.
Likewise her three young sons, aged 7, 5 and 3 are pretty tough critics too when it comes to saying what they like, and don't like, to eat or drink.
The first difference that Sherine noticed was the texture of the milk. Her immediate response when pouring it out was how much thinner and runnier it appeared compared to other soya milks. Not in a bad way. She was just suprised at how much like cow's milk it looked.
And the experience was the same when drinking. There wasn't anything heavy, or cloying, about Vive Soy Vanilla, which you can get with other milk alternatives. Nor does it leave any kind of after taste.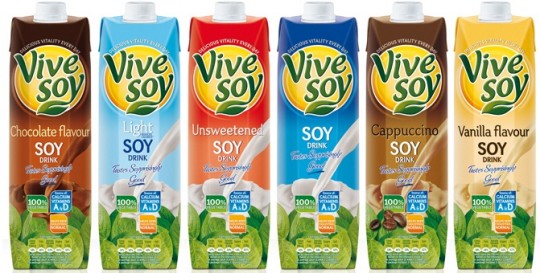 The other noticeable point about the milk from Sherine's perspective was the flavour. She described this as fresh, and strongly vanilla, as if she'd got the vanilla pod herself and put it in there (which is actually something she usually does as she likes to make from scratch, so she knows what she's talking about!).
And our young testers? They all slurped down their glasses in one go, and I think that's about all the critical appraisal you can get out of children!
The only complaint we came up with was that Vive Soy had only sent us one flavour and we were going to have to wait until they arrived in the shops to try the rest.
Pros: very milk-like texture, nothing cloying in the texture or the aftertaste, very fresh vanilla flavour
Cons: no-one came up with anything critical. I could point out that you're going to get preservatives and sugar in this milk, but that's the case with all soya milk.
Overall verdict: 10/10