Specialbuys: Including Character Clothing From £2.49 @ Aldi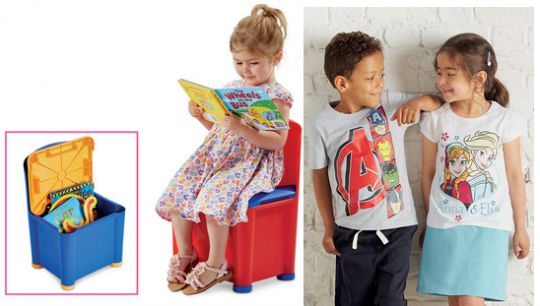 Aldi really offer some great bargains as part of their weekly Specialbuys. This week's, starting Thursday 31st July, are no exception, with Character Clothing from just £2.49 plus some handy items for the kids too. My Aldi is normally super busy, so it's worth me going as soon as possible to pick up the Specialbuys. Aldi is the 'thrifty person's Marks and Spencer'. You can pick up good quality everything from them for much less.
This week's Specialbuys include LOTS of Character Clothing for the kids. Here's a list of what you can get your hands on:
All Specialbuys are subject to availability in your local Aldi store. Stock can sell fast so I would get down to Aldi sooner rather than later if you have your eye on something.