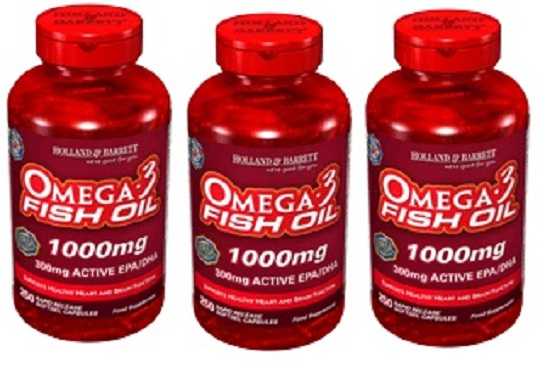 Buy one and get one for a penny. Get one of these Omega 3 Fish Oil concentrate capsules for £29.25 and get a second bottle for just a penny ie. both bottles cost you just £29.26. Delivery on orders over £20 is free and delivery on orders under £20 will incur a £1.99 delivery charge. All orders are usually delivered within 4 working days between 8am - 9pm via our selected courier Hermes
These Omega 3 Fish Oil Concentrate Capsules (1000mg) and essential fatty acids that are considered essential because they cannot be made by the body and have to be consumed within the diet. Fish oils provide the omega-3 fatty acids known as EPA and DHA. The government recommends eating two portions of fish a week, one of which should be oily fish, however this can be difficult for some.
Holland & Barrett's Omega 3 Fish Oil Concentrate can help you and your school-going kids to obtain sufficient quantities of essential fatty acids in a contaminant free, pure form which helps boost your concentrate and helps your brain to function optimally.