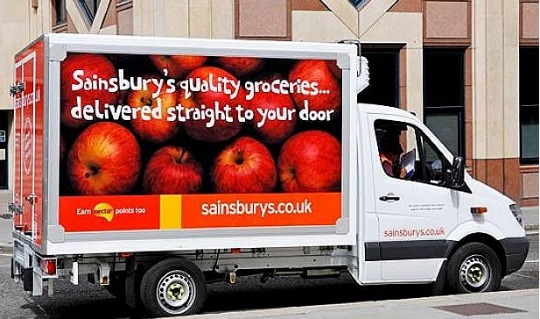 If you have a Sainsbury's near you, you may shop there, you may shop online or you may have considered shopping with them. I am pleased to say that I have something to please you all. Sainsbury's have released a lot of Money Off and FREE Item promo codes. Which means if you are a new customer you can save £££'s and claim FREEBIES and if you are an existing customer you can still add those FREE items to your next shopping order. It's really easy to use them too, just pop the promo code in the box at the checkout and you will reap the rewards.
Here's a list of what you can get:
£15 off when you spend £75 or more: AFFGENX59X This one is aimed at new customers to entice them into online shopping with Sainsbury's. Use it on anything you like, ie. if you have a little adult get together then stock up on the fizz and save that £15. Note- if you are in Scotland you cannot use it on alcohol solely due to alcohol promotion laws
£20 off when you spend £60 or more: AFFHDX59XXTo use this one it MUST be your first online order with Sainsbury's but if you normally do the shopping then why not sign up the other half? Get £60 worth of groceries for £40.
£10 off when you spend £50 or more: SUMMER1050 Offer valid on first time grocery orders only. Vouchers valid for delivery on or before 06/06/2015.
£20 off when you spend £60 or more: PPCJUNEXX For new customers only. Orders must be completed on or before 06/06/2015 .
£25 off when you spend £100 or more: PPCJUNEXL Same as above new customers only and orders completed by 6th June.
£12 off when you spend £60 or more: AFFVBX59Y You must be a new customer to use this promo code.
Get FREE 1.75l Bottle of Coca-Cola: FREECOKE Coca-Cola is actually on two for £2 just now, so you only pay 15p for TWO 1.75l bottles of any variety.
Get a FREE Disney Frozen/Star Wars Yogurt Shake: FREEFRZYG1 add either to your basket and use code to get it FREE, worth £1.
Get £15 off when you spend £60+ and £10 off next FOUR shops: XWHXE5F Do your first shop and spend £60+ and use code to get £15 off. At around ten days after you receive your first order you will be emailed four promo codes to use for the next four times you shop. Those save you £10 plus FREE delivery.
Qualifying spend excludes spirits, liqueurs, wine when on any buy 6 save 25% multibuy, infant formula, tobacco and related products, gift vouchers, savings or postage stamps, mobile phone vouchers, phone cards or charity products. When using a promotional money off voucher the value of the goods other than spirits, liqueurs or wine when on any buy 6 save 25% multibuy must be at least equal to the money off offered by the promotional voucher. Also, you may have trouble using promo codes on alcohol in Scotland due to laws.
Thanks to rainbowhamster, Bangkokgoer, Penny_Saver, Chriseybaby, drdquine, MJ10 and goonertilidie @ HUKD
Photo Credit: ALAMY