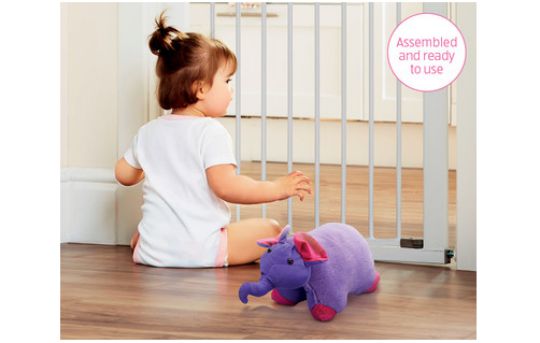 If you are looking for a value safety gate then pop this date in your diary. From next Thursday 30th July Aldi will be selling Baby Safety Gates for just £12.99!
That's a fantastic price, as the lowest you can normally get them on an offer price is around £15. Lidl are going to be selling them for £14.99 from Monday, so they are probably seething that Aldi have beaten their price!
There's a fair bit of information on the gate except what make it is, so I'm guessing it's their own? Any way it seems to have all the standard features that you need to keep mobile babies and toddlers out of harm's way:
Straightforward pressure fit
Simple push-close, spring-assisted closing system
One-handed opening
Can open either way
Fits openings 75-82cm
Extends up to 138cm with separate extensions
As this is Aldi you can only get these safety gates in store, stocks are limited, and they are n sale from Thursday 30th July. This is the best price you can get right now so it's worth a trip to get this bargain.
The same day they will also be selling lots of children's character clothing items... more on those later. :)