Arnicare Cooling Gel Review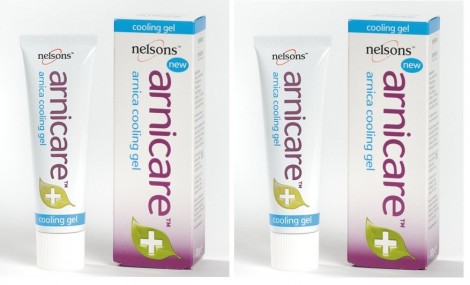 I have attacked the whole "lose the Christmas weight and revitalise my body" thing with gusto this year and so far, so good. It has been nearly a month and I'm still running every day and doing all sorts of exercises to kill that stomach.
However, along with all this madness comes pain. Ohhh yes, pain. I have endured great pain as my underused muscles argue with me about the wisdom of my frolicking across meadows at high speed. So it was with great enthusiasm that I took some Arnicare Arnica Cooling Gel for review.
It combines the natural healing benefits of arnica (which I personally believe in) and blends them with grapefruit oil and menthol. This gel is designed to cool and sooth tired legs and muscles, which I had plenty of. Actually, it's also worth noting that you can use it on your feet if you've got hot, tired and heavy feet after a commute or hectic day.
I scooped it up and smothered my calves. They were really sore. The gel is rich smelling and not for everyone. Personally I loved the smell but I have a thing for minty and herbal smelling lotions. My husband was not as keen and moved to the other sofa.
It is cooling, though. I got this ace tingly feeling and lovely cool sensation. I even put some on my left shoulder which is very battered after multiple dislocations, and it was delicious. I am a firm fan.
The negatives are the stickiness on your hands, I did have to wash them afterwards, and the smell, which worked for me but is a very personal choice.
You can nab the gel for £4.75 at pharmacies and health stores, a pretty good price as a little goes a long, long way.