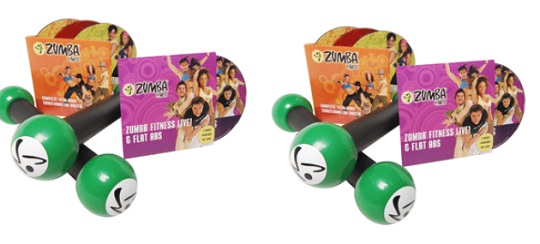 Reader's Digest is selling the Zumba Home Fitness DVD set with £20 taken off the final price. The set usually sells for £49.99, but with the £20 discount it is now only £29.99. This Zumba Home Fitness DVD set is by the man who created Zumba in the first place so it's not a cheap knock off or pretender to the fitness dancing throne.
The Zumba Home Fitness set includes everything you need to get started and get fit. Zumba fuses hypnotic Latin rhythms and easy dance moves to create the ultimate fitness programme in your home. The fitness solution has gone everywhere and caught the imaginations of many people looking for a fun way to get fit.
The system includes six workouts on four DVDs including bonus toning sticks and a body transformation guide. You will find out how to do the moves and follow the different routines in step-by-step classes and the voucher code you need to shave that £20 off the set is 2000ZUM!