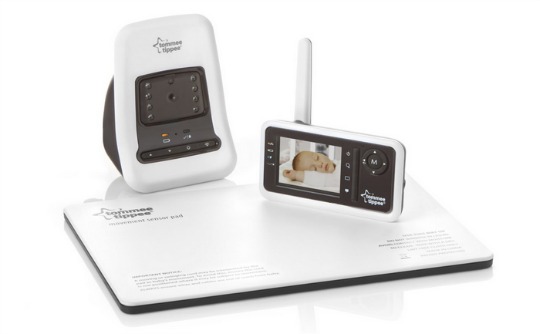 We have featured this Tommee Tippee Video Sensor Baby Monitor only recently, as it was part of the Asda Baby Event. However it now has an extra 10% off, making it an even better bargain at just £81 with free delivery! Considering it has an RRP of £199.99 this is a cracking price. The website shows it as £90, and the extra 10% comes off automatically when you add it to the basket, with no code to enter.
The main features of the monitor are these:
Infrared Night Vision camera and movement sensor pad
Features 3-inch colour screen with room temperature display
Up to 300 m range with out-of-range indicator
Gentle baby nightlight controllable from parent unit
Two-way talkback feature and fully digital sound
The main difference between this and many other baby monitors is the sensor pad that goes under the baby's mattress to detect subtle changes in baby's movements, and can trigger an alert for you to check on baby. Even if this is an extra feature that you weren't looking for then the regular features of the video monitor make this well worth the money.
If you need a baby monitor then this is definitely worth considering. There is no information on the Asda website about when the extra 10% promotion will end, so bear that in mind.