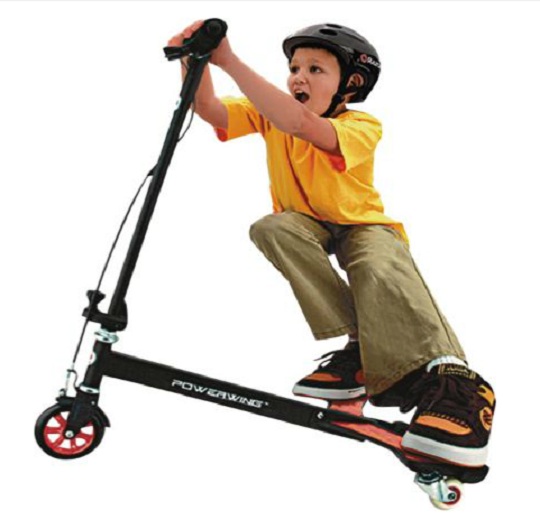 Do your kids scoot to school? Or are you one of those parents who think scooters don't belong on the school run?
It certainly seems to me as if half the kids in my town have stopped walking anywhere, and resolutely rely on two (or three) wheels instead.
And according to a recent survey, scooting to school really is growing in popularity.
BBC News reports:
According to a survey of 75,000 children by the transport charity Sustrans, the proportion of UK pupils regularly scooting or skating to school went up by more than half between 2013 and 2014, from 9.3% to 14.3%.
That accounts for all those little people on scooters who we routinely trip over as we fight to make it to the school gates, then.
But - and perhaps I'm at fault here for not buying the 'right' sort of scooter - I just can't see the appeal. Indeed, my lads have had a couple of scooters now, but they've never really taken to them. They're much more keen on riding their bikes, whereas scooters - a bit like roller skates - hold their interest for a day or two and then quickly fall out of favour.
Am I alone in this, or is there some sort of must-have scooter that I've yet to clap eyes on?
What's the real appeal of scooters for kids, from a parent's perspective?