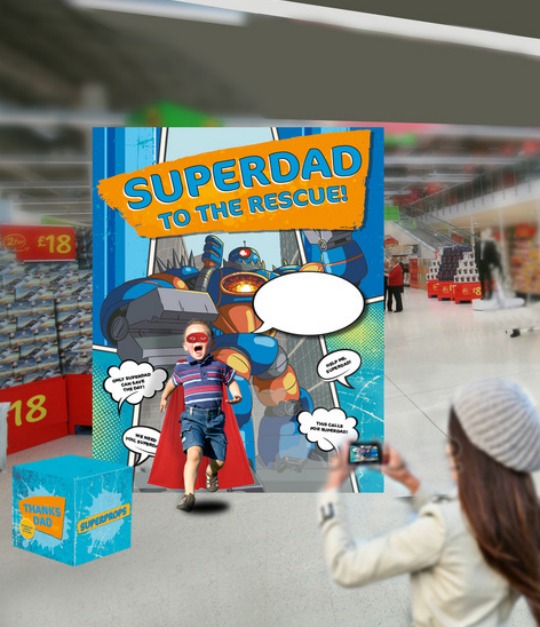 Get a FREE Printed Photo for Father's Day @ Asda.
Father's Day is on the 15th of June this year. On Saturday the 7th you can take the kids to selected Asda stores, where they'll be able to use special backdrops and capes to create their own photo for dad and Asda will print it for free.
If you took advantage of our Personalised Awesome Dad T-Shirt at the special price of £5.95, this is another chance to add a little extra for no cost. Simply head to Asda on the 7th between 10an and 4pm with your kids, take your camera phone, snap your pic and take it to the Asda photo desk or instant print photo machine and it'll be printed for you to take home for free. The kids can also take home free colour-in comic books that will hold the photo.
I know my daughter will love doing this one. Asda will also be running a whole load of special offers, including 50% off personalised key rings but there's no obligation to purchase anything. Simply head in and claim your freebie.
Many thanks to pinkmelonsmr2 @ HUKD!