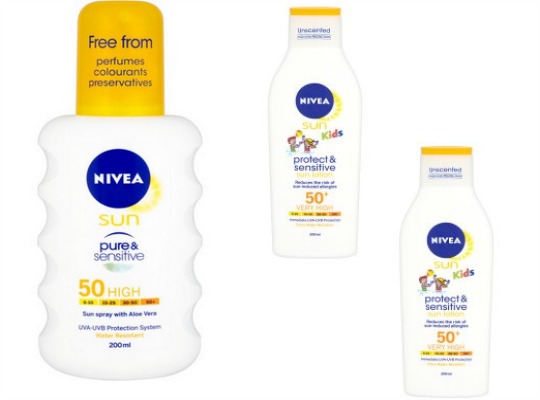 It's that time of year when us parent are left baffled by the price of sun cream. Why oh why does it have to be so expensive? Nivea is one of the more popular brands but can be pricey too. Luckily for you, both Asda and Amazon have great prices on their selection of Nivea. Asda are even offering TWO for £8 on a couple.
Here's a list of the Nivea Cream included in the TWO for £8 offer at Asda:
These Nivea Sun Kids Protect and Sensitive Sun Lotion 50+* is cheaper at Amazon. Both have good offers on so compare the items you require between the two.