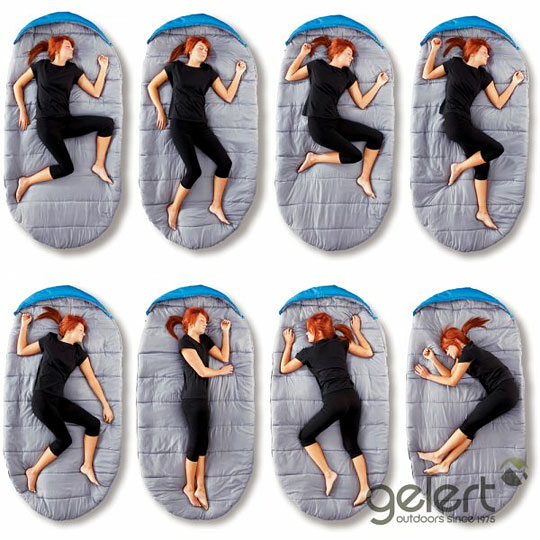 My ex-husband is in the market for sleeping bags for himself and my youngest son.  Camping trips are in the offing and I said I'd go on the prowl for some sleeping bag deals; this morning I've discovered these rather fabulous Gelert Sleeping Pods complete with discount; marvellous.
I used to go camping when I was with the Girl Guides and whilst I loved my thick sub-zero friendly sleeping bag, there was just ONE problem with it - it tapered down from top to bottom and I couldn't stretch out and sleep in the position I normally did.
I found this SO frustrating and often felt confined and hemmed in, if I had a Gelert Sleeping Pod I wouldn't have felt that way as they're extra wide to allow you to sleep in whichever spread out position you want to - genius!
There are...
Standard adult Sleeping Pods available (105cm x 210cm <-----see, you can properly stretch out in that!) in different colours for £24.99 instead £44.99
Extra large adult Sleeping Pods (110cm x 220cm) for £29.99 and
Junior Sleeping Pods (82cm x 165cm) for £24.99 instead of £29.99
They all come with a compression sack that stays attached to the bottom of your Sleeping Pod (no more lost sleeping bag bags!) and standard two-day UK delivery is freeeee!
Happy camping!