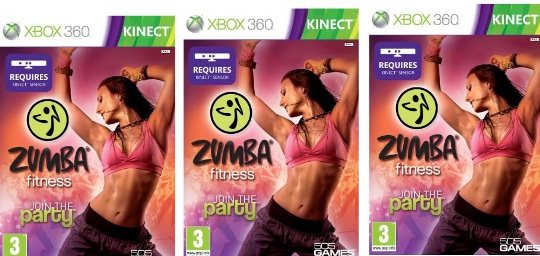 The Zumba Fitness game for the Xbox 360 is very popular and at one point you couldn't get a copy for love or money. However, the game didn't get great reviews if I am honest so it was a lot of hype for something not quite there. Still, paying £19.99 for a game that usually costs £39.99 is a good deal.
The Zumba Fitness DVD pairs the red hot international dance steps with sexy Latin music to create a fun and ultra fitness party on your console. You follow along as your Zumba instructor guide you through routines that will have you burning fat while having fun.
The instructors are fan favourites Tanya and Gina with the creator of Zumba, Beto, and they will show you more than 30 different routines as you go. You can learn in nine different dance styles too: Reggaeton, Merengue, Salsa, Cumbia, Hip-Hop, Mambo, Rumba, Flamenco and Calypso.
Thanks to Syzable at HUKD!