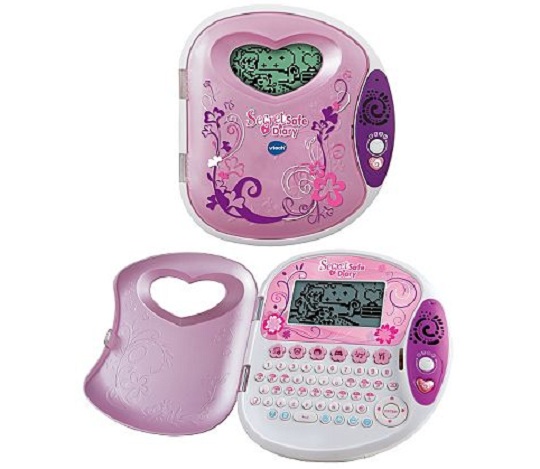 Keep all your secrets locked away with the Vtech Secret Safe Diary priced at £18.99 at Asda Direct. This cool and fun secret diary was £20.83 so you'll save £1.84.
With the New Year approaching the kids are going to love the idea of a secret diary to keep track of secret meetings and special events. The diary uses a voice activated locking system so they can create a secret diary without the worry of prying eyes.
This great little gadget is so much more than just a diary. There are 20 activities to keep your kids occupied.  There is a virtual pet you can take care of; lots of great games to play that include maths and logic skills, fun music activities, a secret drawer with a writing pad and more. They can even connect an MP3 player and listen to their favourite songs.
I know how much I would have loved something like this as a kid!